About me
About me –


Julia Kratz-Aladarbeh

Are you looking for a language professional to accurately translate your texts, both in terms of language and content, from English into German and vice versa?

Do you attach great importance to excellent service and strict adherence to delivery dates?

You're at the right place!

Be it a translation, review, proofreading or postediting project, your texts from the fields of medicine, health care, clinical studies, as well as from the tourism/hotel industry and lifestyle fields are in good hands. As a legally sworn translator I also offer certified translations of official documents.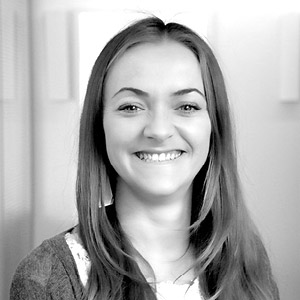 Profile
I am a language professional with two translation degrees: state certified translator and MPhil in Translation.
My specialisation for the fields of medicine, health care, clinical studies, tourism and lifestyle came naturally as I am intrigued by all things science and I love travelling.
I also worked in the tourism industry and at a translation agency specialised in medical and pharmaceutical translations (Team Clinical Studies). I have the necessary expertise and know my clients and their needs.
German is my mother tongue and I lived in English-speaking countries for several years where I improved my language skills. To be up to date linguistically and technically, I regularly attend seminars and webinars.
I work with the most state-of-the-art tools available in the translation industry which allows for a high translation quality and consistency in terminology.
All information and client data are kept confidential. I am thus unable to provide references or samples of my work, only opinions.

References
It's a pleasure to work with Mrs. Kratz.
She can always be counted on! P.S.
Mrs. Kratz instantly replies to our enquiries
she delivers on time and the quality of her work
work has always been excellent. M.K.
Expertise in every possible respect!
We're more than satisfied. M.G.
Services
Your reliable partner for translation, review, proofreading and postediting projects
Languages
English > German
German > English

Fields
MEDICINE AND HEALTHCARE
Presentations, training materials, general medical texts, marketing and communication materials, brochures for patients and medical personnel, press releases etc.
CLINICAL STUDIES (PHASES 1-4)
Documents for patients, physicians and public authorities such as ethics communication, patient information and consent forms, patient diaries and questionnaires, patient cards and other study documentation etc.
TOURISM/HOTEL INDUSTRY
Marketing materials, website content, magazines, newspaper articles, reviews, newsletters, correspondence etc.
CERTIFICATES AND DOCUMENTS
School and university diplomas, reference letters, cover letters, CVs, birth certificates, marriage certificates, decrees of divorce, police clearance certificates etc.
LITERATURE
Short stories, novels, non-fiction etc.
Contact
What can I do for you?
I am looking forward to your call or e-mail.

Julia Kratz-Aladarbeh
State certified and legally sworn translator, MPhil Translation | EN/DE
Member of the professional association of interpreters and translators in Germany BDÜ
SITE NOTICE
Kratz Translations
Julia Kratz-Aladarbeh
Keplerstr. 6
89073 Ulm, Germany
P +49 (0)731-3886 2626
M +49 (0)151-70818851
E
VAT ID number: DE 815 700 563

Photo credits
© iStockphoto.com: wasja
© unsplash: lum3n